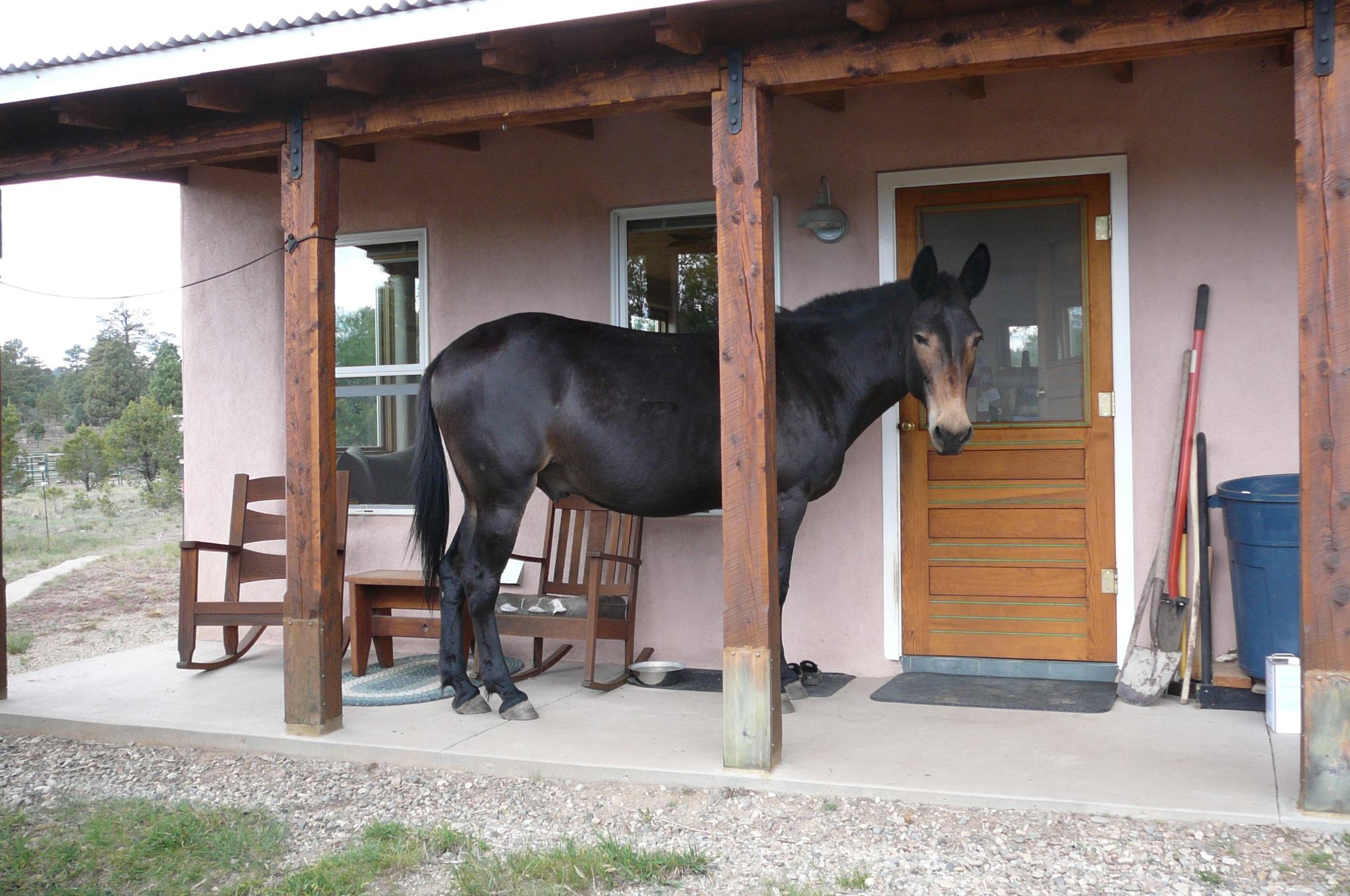 Our Houses
Our houses are built out of adobe in the territorial style with pitched tin roofs. The furniture is custom made (by Ken!). Each house has one bedroom with a queen size bed, a day bed/couch in the living area, and a stored blowup mattress if needed. Each bathroom includes a cast iron tub with shower. The houses are heated with wood stoves and solar orientation.
Horse Facilities - Each house has a horse shed, secure paneled paddock, and outdoor water spigot. The driveways are circular for large trailers. We want your horses to be comfortable and safe!
Meet Holly and Ken
Over 25 years ago, after doing some traveling with our horses, we discovered the need for horse and dog friendly accommodations. We found the perfect spot to construct our vision, land adjacent to the Carson National Forest. We hope you enjoy our site and look forward to seeing you out on the trails!
Holly Burgess-Wolosin

Ken Wolosin